Live Feed
Hesperia Community Day School would like to take this opportunity thank our parents for their support during these times of Distance Learning. We will continue to keep you updated via social media and our website with information regarding next year. If your child is planning to attend a Hesperia Unified School District school next year, you do not have to return your chromebook until school resumes in the fall. If your child will not be attending a Hesperia Unified School District school next year or is a senior who recently graduated, then please contact our school office to arrange for a drop off time for your chromebook. Thank you again for your support and we look forward to seeing you soon.
Mojave High School
2 months ago
Congratulations to Mojave High School's 2019-2020 Classified Employee of the Year Mrs. Liliana Latorre-Melchor. Thanks for all you do on behalf of the students and staff at Mojave High School and Hesperia Community Day School!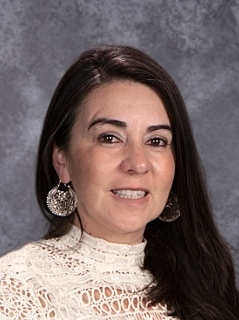 Mojave High School
4 months ago
Any new students wishing to enroll at Hesperia Community Day School may email registration staff at HCDSRegistration@hesperiausd.org
Hesperia Unified
4 months ago
Hello HCDS staff, students, and families. We appreciate your patience as we transition to distance learning and will be updating everyone the week after spring break. In the meantime if you need immediate answers please reach out via email to Danny.Polmounter@hesperiausd.org.
Mojave High School
5 months ago
Good evening HCDS...In order to be proactive HUSD has decided to close school next week. Since the week after that is spring break, we anticipate that our next day of school will be Monday, March 30th. If anything changes we will be sure to let you know. Have a great evening.
Mojave High School
5 months ago
View All Posts »
100%Qualified Teachers
1:1Chromebook Implementation
93%Re-admit Rate
CommunityService Program